"Be the food your medicine"
(Hippocrates 400 A. C.)
From the care for food quality, from the careful research of pure materials and formulas, from the mission to care, educate and inform people about the importance of proper nutrition for the cellular and molecular health, was born the line Nutraomic, the nutritional line of functional foods designed by Lipinutragen.
Functional foods of the Nutraomic line, developed in collaboration with researchers with the National Research Council – Research Area of ​​Bologna, contain ingredients with a molecular balance with beneficial and protective properties for the human body. When consumed in a healthy dietary lifestyle nutraceuticals act to help the molecular health of cells and organism in general.
Therefore, it is essential to choose the right and personalized food for the individual to maintain a healthy and balanced lifestyle.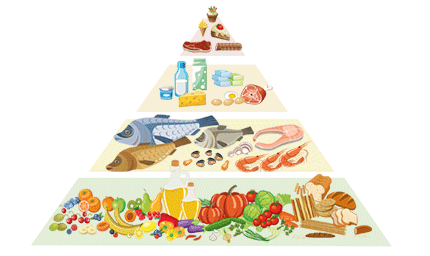 From the synergy between health attention and food typical of the Italian territory, the following products are born: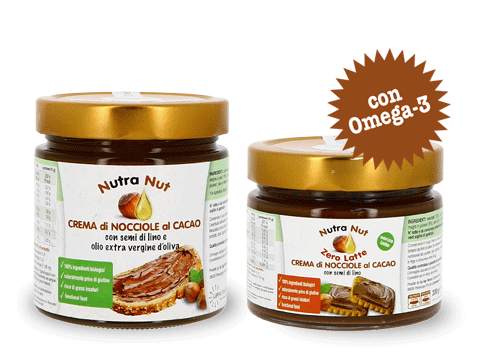 Hazelnut cream with or without milk
The only hazelnut cream made of organic cocoa in combination with Omega-3 and low saturated fats.
Available in two variants: Nutra Nut with extra virgin olive oil (400gr pack) and Nutra Nut Zero Milk with less than 0.1% lactose (300gr pack).
Product features common to the two varieties:

optimal ratio between Omega-6 and Omega-3;

low content of saturated fat (3.5% on product 100gr);

ingredients from organic farming;
presence of linseeds (rich in omega-3, alpha-linolenic acid and fiber with antioxidant capacity).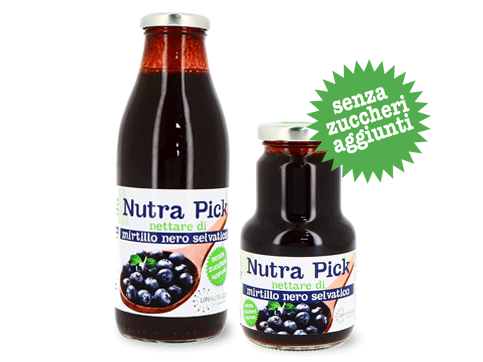 Nectar of wild blueberry with high antioxidant content, rich in fruit (70%) and no added sugar.
The word "Pick": in English it means "to choose" that highlights the origin of the blueberry harvested by hand in the Apennines area of Modena. Available in two sizes: 500 ml and 200 ml.
Product features:

100% wild blueberry

harvested by hand;

high content of antioxidants,

, more than twice that of other cultivated varieties(1-2);

with no added sugar

.
The Lipinutragen products are available in the Pharmacies and Parapharmacies selected and specialized in lipidomics, who collaborate with Lipinutragen for health prevention.
1 G. Giovannelli, S.Buratti Comparison of polyphenolic composition and antioxidant activity of wild blueberries and some cultivated varieties Food Chemistry 112 (2009) 903-908
2 K.L.Wolfe, Rui Hai Liu, – Cellular Antioxidant Activity Assay for Assessing Antioxidants, Foods, and Dietary Supplements – Journal of Agricultural and Food Chemistry, 2007; 55(22), 8896-8907