The medical approach of the twenty-first century brings the association between the molecular and clinical diagnosis, for an effective plan able to intervene on the organism in a personalized way. Now available to the public, the advanced and innovative tool of molecular medicine in the hands of the specialist (Doctor / nutritionist): the cell membrane lipidomic analysis FAT PROFILE®.

▪︎
What FAT PROFILE can do:
In case of illness/diagnosed disease it is essential to examine the molecular asset, in particular the membrane lipidomic profile of each person; FAT PROFILE helps to formulate the customized strategy to analyze and intervene in the specific health condition, in order to combine intervention with a nutra-strategy in synergy with the drug or dietary therapy.
Check the status of molecular health of the subject;
Discover the membrane lipid unbalances;
Highlight the molecular status of the different fatty acids and the presence of trans fatty acids as cellular stress markers;
Customize the nutraceutical and food strategies to recover the unbalance and the membrane function, in combination with the medical therapy.
▪︎
When FAT PROFILE is suggested: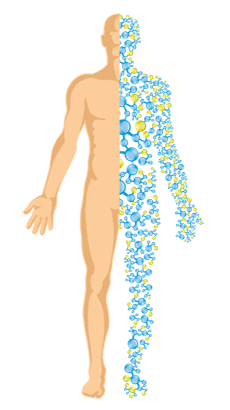 In physiological situations related to quality of life:
DIET AND NUTRITION
AGING
SPORTIVE ACTIVITY
MONITORING PREGNANCY AND LACTATION
ADDRESSING MALE AND FEMALE FERTILITY
In pathological situations:
DERMATOLOGY
ALLERGIES
RELATED IMMUNITY DISEASES
IDENTIFICATION OF CARDIOVASCULAR RISK FACTORS
DYSLIPIDEMIA AND METABOLIC DISORDERS
OBESITY
OPHTHALMOLOGY
NEURODEGENERATIVE DISEASES
AUTISM
DEPRESSION
FIBROSIS CYSTIC
…and more generally to set a food strategy and nutraceuticals to support quality of life in numerous health conditions.
▪︎
Where and How FAT PROFILE works:
The FAT PROFILE lipidomic analysis is available from Doctors, clinics and medical centers, laboratories, properly selected and trained on the national territory (in Italy).
It is required to fill out a questionnaire with medical history and dietary habits, adding a simple venous blood withdrawal from the forearm or a finger (500 microliters / 20 drops). The material needed to perform the analysis is contained in a single-use kit. Fasting not necessary before analysis.
A dedicated courier will hand over the sample to the lipidomic laboratory authorized ASL (Health Aut. PG 263274 08/11/2012), where the analysis will be carried out by a reliable and repeatable analytical protocol with an automated procedure by a robotics (exclusive by Lipinutragen).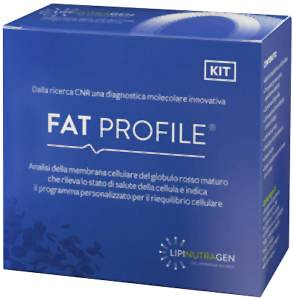 ▪︎
The FAT PROFILE analysis result:
Lipinutragen will send, at most within 10 working days, the analysis report to the specialist, who will contact the patient for the discussion of FAT PROFILE analysis.
▪︎
The rebalancing method POST-ANALYSIS:
Thanks to FAT PROFILE lipidomic analysis, the cell membrane molecular condition is established. If the result shows an unbalance, it is important to start and follow the customized rebalancing plan, lasting 4 months. The plan consists of: dietary suggestions for a healthier choice of foods, and a customized nutraceutical supplementation.
These suggestions are received only at the referring specialist, who will decide which therapy indicate, having under control the whole pathological situation.
The customized rebalancing plan is not a substitute for the medical care, advice or treatment prescribed by a Doctor.