Innovation for the future of personalized medicine

We are pleased to share with you the article "Lipidomics – the future of personalized medicine?" published in Tecan Journal. Two pages dedicated to innovation in the field of cell membrane lipidomics: the LNG-R1 robotics unit.
LNG-R1 robotic unit, designed by Lipinutragen co-founders, CNR Researchers, and produced in collaboration with Tecan, is the only one in the world to carry out cell selection (mature erythrocyte) and chemical transformations from a blood sample, obtaining the lipid profile (i.e. the fatty acid composition).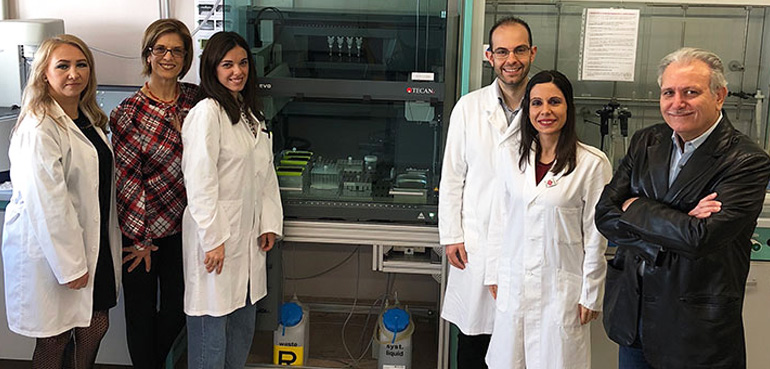 Why design a robotic unit for lipid analysis?
Reliability, repeatability and high analytical performance are characteristics that only a robotic unit, designed for this purpose, can guarantee. Using robotic equipment, it is possible to carry out precise sampling, which allows the membrane profile to be used as a reliable and repeatable clinical data.
LNG-R1 optimizes and standardizes the machining, processes that the human operator is not able to ensure.
For the complete article visit: https://www.tecan.com/tecan-journal/lipidomics-the-future-of-personalized-medicine or download the pdf
For more information contact us or leave a comment!